Get these products before we are all sold out
(OUTSIDE THE COUNTRY) Biofilm resistant and breaks down up to 99.9% of deadly viruses, bacteria and superbugs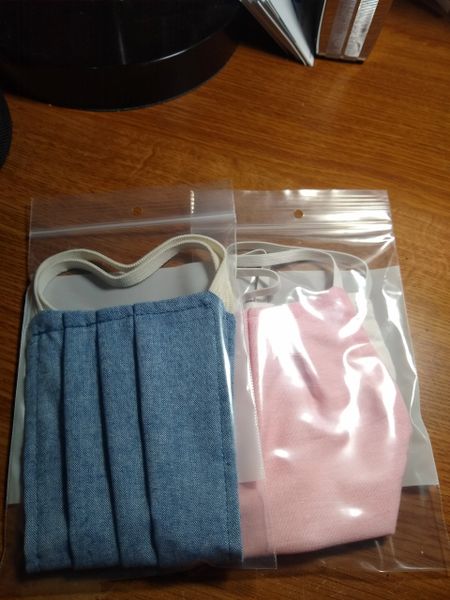 Description
BioFilm Resistant Reusable cotton Masks
It is not necessary to wash because of its self-cleansing properties, but it can be washed up to 45 times without losing potency.
Our self-cleansing mask breaks down deadly bacteria, viruses, flu viruses, pathogens, and superbugs like Flesh-eating MRSA, C-diff, and CRE. This special nanotechnology blend also breaks down carbon monoxide, acetone, formaldehyde, hydrocarbon, nitrogen dioxide, pollutants, Volatile Organic Compound (VOCs), and converts tobacco smoke, urine, and fecal odor, or any chemical smell into odorless and harmless substances. This photocatalyst is three times stronger than chlorine and 1.5 times stronger than ozone, yet has no VOCs.  Dust particles, moss, lichen, algae, mildew, molds, etc. are no longer attracted to surfaces when our product is applied.
Copper/Nano Copper vs Nanopower TIO2 Photocatalyst
Copper/Nano Copper                     Nanopower TIO2 Photocatalyst    
Toxic                                                   Non-toxic
Doesn't kill viruses                              Eradicates and breaks down viruses
Weakens and stops over time  More potent/keeps strength over time
Less expensive in cost                     More expensive in cost
Has/gains odor                                 No odor
Pollutants/particles build up          Continues to self-cleanse/anti-dust
Hazardous VOCs                              NO VOCs
This is safe for humans, pets, and children
Hazardous or                             Classification:                 Non-hazardous (Innocuous material embedded in the mask)
Poisonous nature                      Hazardousness:              None
                                                     Poisonous contents:      None
                                                     Environmental effect:   None
Irritability:                     None
                                                Subacute toxicity:        None
                                                Acute toxicity:              None
                                                Cancer-causing:            Non-cancer causing  
Nanopower's biofilm resident light bulb spray breaks down and dissolves up to 99.9% of:
·        DEADLY BACTERIA                  
·       SUPERBUGS
·      DEADLY FLU VIRUSES (Corona)  
·      MRSA
·      E-COLI
·      SALMONELLA
·      C-DIFF
·      POLLUTANTS
·      TOXINS
·      MOLD & MILDEW
·      VOCs & PET ODOR
We offer these services for surfaces, light bulbs or covers (cleans the air now up to a 20ft. radius), or in
do-it-yourself kits at www.nanopowerselfcleaning.com 
These products are being used in the prestigious 2nd ranked Cleveland Clinic (in progress)
1-800-939-5309   719-232-2129
 We have sold tens of thousands of light bulbs throughout all 50 U.S. states and its territories
·     Household and residential
·     Commercial building applications
·     Massachusetts State Senator
·     Maryland governor
·     Baltimore Maryland Mayor
·     Specific schools in Buffalo, NY
·     Specific school districts in VA
·     Cleveland Clinic, 2nd ranked Hospital in the U.S. (in progress)
·     Government officials in Puerto Rico and in other Caribbean islands
·     Yorkshire Veterinary Hospital  Colorado Springs, Colorado
Please ask for our 3rd party laboratory testing on these products.
DUNS # 117124921  NAICS # 561720