Get these products before we are all sold out
$5.00 special pricing Biofilm Resistant Mask, dark blue
Description
Nanopower International BioFilm Resistant Reusable Cotton Masks
It is not necessary to wash because of its self-cleansing properties, but it can be washed up to 45 times without losing potency and fading.
 Our self-cleansing mask breaks down deadly bacteria, viruses, flu viruses, pathogens, and superbugs like Flesh-eating MRSA, C-diff, and CRE. This special nanotechnology blend also breaks down carbon monoxide, acetone, formaldehyde, hydrocarbon, nitrogen dioxide, pollutants, Volatile Organic Compound (VOCs), and converts tobacco smoke, urine, and fecal odor, or any chemical smell into odorless and harmless substances. This photocatalyst is three times stronger than chlorine and 1.5 times stronger than ozone, yet has no VOCs.  Dust particles, moss, lichen, algae, mildew, molds, etc. are no longer attracted to surfaces when our product is applied
 Copper/Nano Copper vs Nanopower biofilm resistant TIO2 Photocatalyst mask
Copper/Nano Copper                     Nanopower biofilm resistant TIO2 Photocatalyst Mask    
Toxic                                                       Non-toxic
Doesn't kill viruses                               Eradicates and breaks down viruses
Weakens and stops over time            More potent/keeps strength over time
Less expensive in cost                         More expensive in cost
Has/gains odor                                     No odor
Pollutants/particles build up              Continues to self-cleanse/anti-dust
Hazardous VOCs                                  NO VOCs
Good for 45 days                                 Wash every 30 days good for 45mos.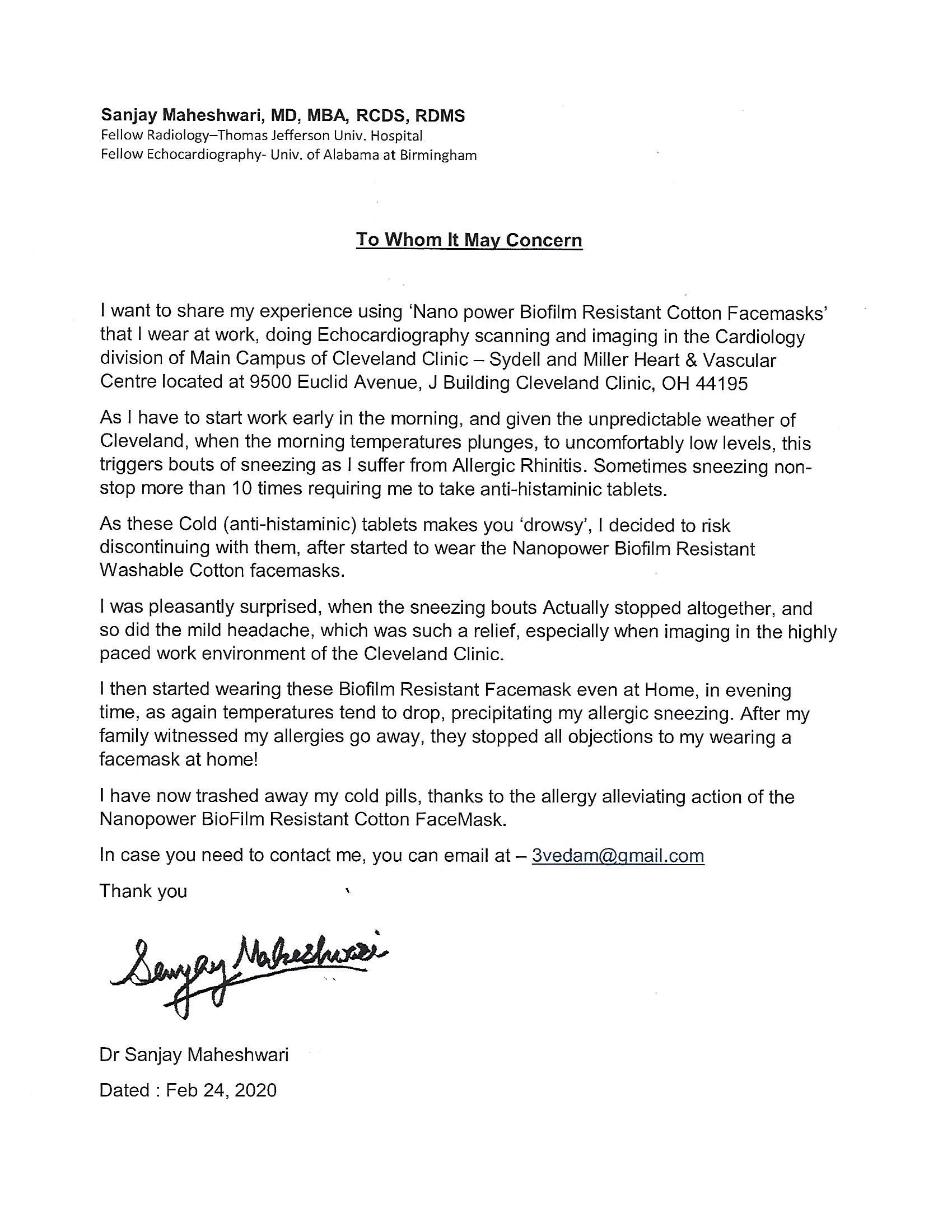 50,000                $5.00
1,000,000           $4.50
5,000,000           $4.25
10,000,000         $3.90